About
The Vintage Carriage Company, LLC was founded a few years ago by local Houstonian Terence J. Reed.
Mr. Reed has worked with horses since he was child and owns Reed and Family Ranch. He wanted to share his love for horses with the public and opened Vintage Carriage Company.
Since it's grand opening Vintage Carriage has participated in countless special events including weddings, quinceañeras, prom, birthday parties, family reunions, corporate parties and many more.
Vintage Carriage Company is dedicated to making your ride and unforgettable experience!
*click on document below to view larger version.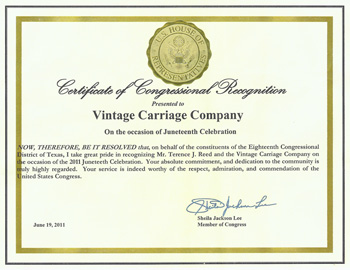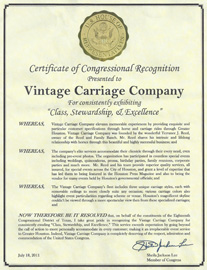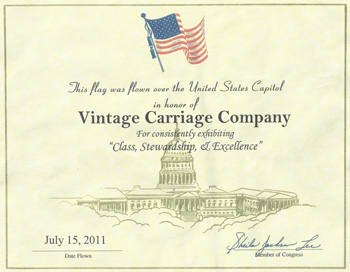 Call Us Today at 210-818-2190 and schedule one of our horse drawn carriages for your special event.
"...I utilized the services of Vintage Carriage Company for my Annual Acres Homes Juneteenth Parade as well as for the Independence Heights Juneteenth Parade. I was very pleased with the horse carriage services provided by Mr. Reed and I have no doubt that I will request the services of Vintage Carriage Company in the future..."
-Sylvester Turner
State Representative, District 139